Scottsdale Rising Young Professionals is a program of the Scottsdale Area Chamber of Commerce designed to engage young professionals ages 23-39. SRYP holds events with alternating formats between exclusive business tours/influential speakers, community service, mentorship, and social networking.
To educate, elevate, and collaborate with young professionals by providing a network where individuals can come together to support their career aspirations and the community. The goal of Scottsdale Rising Young Professionals (SRYP) is to build a link between this demographic and the business and community leaders of Scottsdale.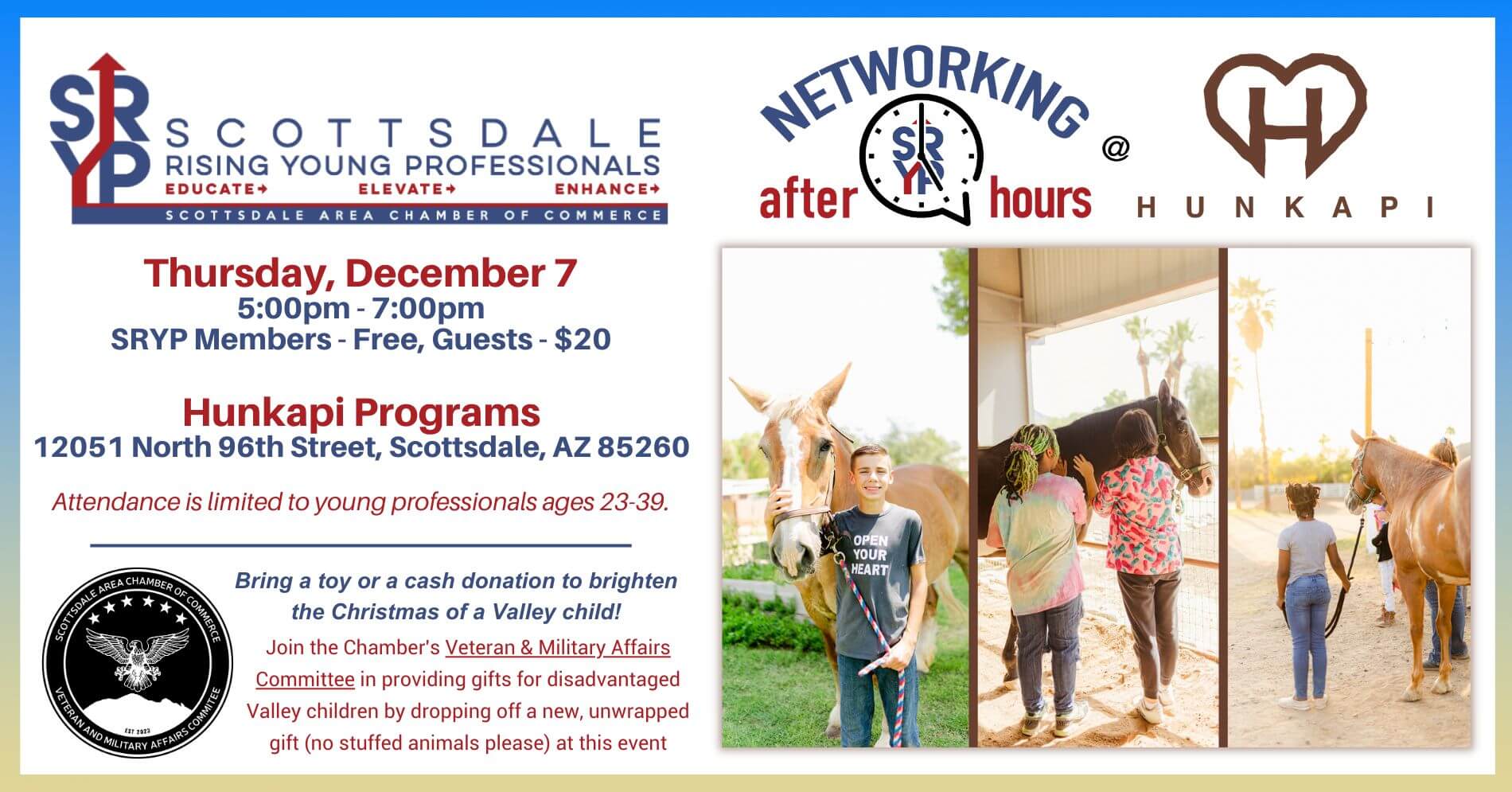 SRYP Membership is complimentary with a current Scottsdale Area Chamber of Commerce Membership.  Non-Chamber Members can join SRYP with an Individual SRYP Membership at $150 annually.  Individual SRYP Memberships allow attendance to any SRYP events (Non-SRYP events require a Chamber Membership at the Basic level or above).
Not sure if your employer is a Chamber Member?  Click here to confirm.
The SRYP Board of Directors is responsible for developing programs aimed at attracting and retaining young professionals in the Scottsdale area. They oversee the direction and programming of SRYP, identifying speakers, venues, community partnerships, and content for events while promoting both the Chamber and their events to their networks.