Since its founding on July 30, 1953, the U.S. Small Business Administration (SBA) has delivered millions of loans, loan guarantees, contracts, counseling sessions and other forms of assistance to small businesses. SBA provides assistance primarily through its four programmatic functions: access to capital (business financing), entrepreneurial development (education, information, technical assistance and training), government contracting (federal procurement) and advocacy (voice for small business).
Visit the Small Business Administration website  www.sba.gov
Scottsdale Information and Links
All Businesses located in the City of Scottsdale require a Business Registration license and may require an additional Regulatory license.
To learn the steps required to obtain a Business Registration or Merchant License, visit scottsdaleaz.gov/licenses
Scottsdale Visitor Information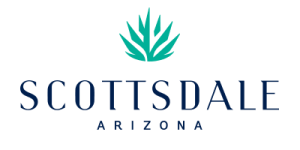 Experience Scottsdale is a 501(c)(6) nonprofit, private company that has contracts with the City of Scottsdale and Town of Paradise Valley to conduct destination marketing efforts on behalf of these municipalities. Experience Scottsdale also provides information on attractions, events and general visitor information. Visit the website at www.experiencescottsdale.com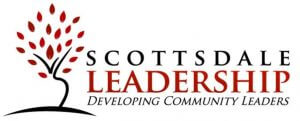 Scottsdale Leadership is an Arizona Leadership Program. The primary focus is its nine-month interactive, community leadership core program. Classes are held on Fridays between September and May at various community and corporate locations throughout Scottsdale. Up to 45 established or emerging leaders are selected to participate each year. Through presentations, discussions and tours, participants learn about the issues facing the local community including: education, economic development, city and state government, public safety and arts and culture.
Visit Scottsdale Leadership's website at http://scottsdaleleadership.org/