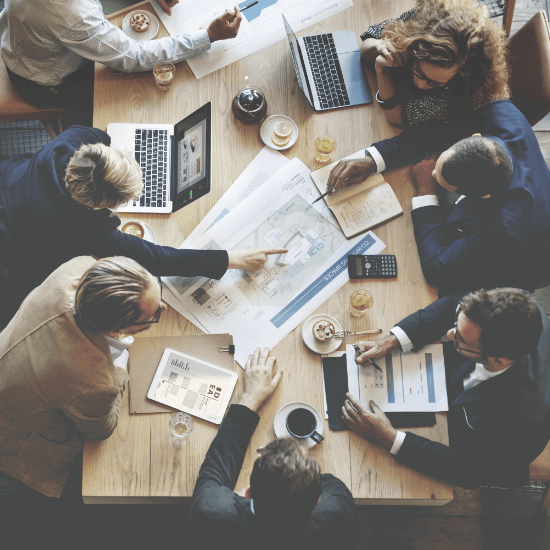 Economic growth must be the priority for every community. Scottsdale has a well-earned reputation for innovation and talent as well as an unparalleled quality of life. Wherever one travels in the world, Scottsdale is known and respected as a quality place – and place is important to today's business. Increasingly, business decisions center on the availability of talent and the livability of a community.
With world-class research universities, a strong and flexible community college system and exceptional public, charter and private school options, this part of the Valley is well served to prepare and provide a quality workforce. The Chamber partners with these institutions and advocates on their behalf on issues that affect the workforce.
Scottsdale is a special place to live as well. Leaders from communities around the world visit this great city in hopes of being able to replicate its livability, character and diversity. Poised adjacent to the fourth largest city in the country, Scottsdale is a significant and vibrant business center – with a resort lifestyle but a serious business edge. The city is a net importer of workers daily, belying any assumption that it is a sleepy suburb.
Key industries in Scottsdale are:
Business services
Tourism
Retail
BioMed/BioTech
Healthcare
Software design
Financial services
Light manufacturing
The community has grown dramatically since its incorporation in 1951 – from one square mile to 185 square miles, and its long, narrow shape lends itself to different character areas from the older, more densely populated and urban southern part of the city to the largely rural and high-end residential areas of the north. One-third of the city is set aside as natural open space in the form of Scottsdale's McDowell Sonoran Preserve, paid for by voter-approved self-taxation.


Presented by the Scottsdale Area Chamber of Commerce, Scottsdale Forward is a significant economic development symposium held annually and is intended to be inspirational, informative and invigorating. Featuring a series of high profile speakers from Scottsdale and the Valley and drawing an audience of 150 to 200 attendees, this forum tackles topics that are key to the economic development of the region. Further it offers participants the opportunity to take on an advocacy role on an on-going basis, through participation in one of several Focus Initiative Groups that create on-going dialogue related to vital business and commercial interests.
Check out this great Scottsdale Timeline video from Scottsdale Forward 2019 produced by Pro One Media HERE.
Scottsdale Talent Attraction Initiative
While millions of visitors come to experience the best in art, sports, special events and the natural beauty of the Sonoran Desert, residents stay for so much more. That's because in Scottsdale, high-performing schools, rich cultural amenities and unique recreational opportunities creatively blend together to inspire a sophisticated lifestyle for families and businesses.
Scottsdale is consistently named as a best place to live, work, and launch a startup. It has frequently been honored as one of the nation's best run cities. The city's progressive leadership has kept taxes low for both families and corporations.
Get Support Hiring New Local and Relocating Talent
Scottsdale offers boutique services unique to most communities – we will help you find new talent through our online portal. When you register on the employer portal located at ChooseScottsdale.com/work you are notified of promotions at national job expos, targeted social media marketing campaign, and more. We will also provide you with extensive relocation information and material to help prospective and new employees get settled in Scottsdale.
Scottsdale offers services, resources, connections and programs to help EMPLOYERS find great talent, and to help great TALENT connect with our amazing employers. Get started – it's at CHOOSESCOTTSDALE.COM/WORK
Connect With Cool Companies – No Matter Where You Live
Use ChooseScottsdale.com/work to get great job opportunities in Scottsdale. Sign up online, tell us the type of job you are looking for and your information will be routed to registered companies looking for talent in the Scottsdale area. If your qualifications match our companies' needs, they will contact you directly.
Top Ten Reasons Talent and Companies are Choosing Scottsdale:
The average age in Downtown Scottsdale is 31
Downtown Scottsdale has an 82 percent walkability score
56 percent of Downtown Scottsdale residents have an associate degree or higher
25 percent of all Arizona venture capital investment in 2015 was in Scottsdale companies
The TOP community in Arizona for investment activity
Lower cost of living. For the quality of life, you will need $100k if living in New York, San Francisco, or Washington, DC – but only $55k, $54k or $65k in Scottsdale comparatively.
Over 7,000 bike trails and 350 miles of bike lanes in Scottsdale
Ranked #1 place to raise children
Top 100 best communities for young people
Ranked best city to live an active lifestyle and launch a startup