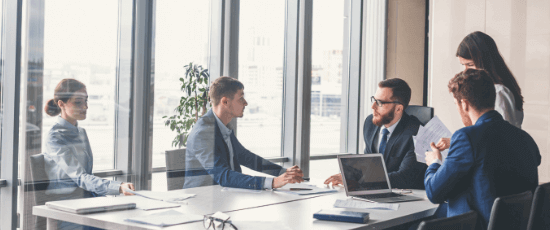 Successful communities can become complacent communities. Increasingly, cities find themselves in a competitive environment for the attraction and retention of strong businesses. Scottsdale is no exception. Home to many established and larger corporations, Scottsdale is also a hotbed of entrepreneurship and small business, the backbone of any economy.
The Scottsdale Area Chamber of Commerce advocates for:
Quality development and redevelopment
A business-friendly environment
High capacity transportation
Economic and job growth
Community improvements
Enhancements to quality of life
Advocacy recommendations flow through the Chamber's Public Policy Advisory and Economic Development Advisory Councils, open to any Advantage and Partner Council level members, to the Board of Directors which takes formal action on issues of importance to the business community. Many of these issues are addressed at the Chamber's annual economic development symposium, Scottsdale Forward.

Public Policy Advocacy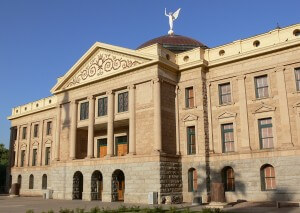 The Scottsdale Area Chamber of Commerce receives no public funding, leaving it free to advocate for the business community without inherent conflicts. Whether lobbying for specific legislation or vetting candidates for public office, the Chamber has served the business community well and earned the respect of elected officials and public employees as a fair, consistent voice for balanced policy that both supports the business community and enhances quality of life.
Most businesses either lack the resources, the relationships, the time or the clout to advocate for sound policy on their own. The Chamber acts as a strong collective voice at all levels of government on behalf of business. As important as it is to help push good policy, it is equally important that the Chamber work to modify or defeat proposed legislative or administrative policy that either intentionally or inadvertently adversely affects business.
The Chamber is an active member of the East Valley Chambers of Commerce Alliance, a consortium of seven chambers in the East Valley, representing more than 5,000 businesses. The EVCCA is the largest business lobbying group in the state of Arizona and is professionally represented at the State Capitol by the Dorn Policy Group.
Each year the EVCCA and each of the seven member chambers develop and distribute a statewide business agenda which acts as a guide for our representatives to lobby on our behalf. Developed by consensus, the agenda represents the collective, agreed-upon legislative principles for issues affecting business.  Each week, the chamber execs review specific legislation introduced or amended during the legislative session to determine whether or in what way to direct our lobbyists.
Click Here to read the latest EVCAA agenda.